At the dentist: Reimbursement from health insurers for dental treatments
What does a

dentist of choice

cost? What part of my treatment costs will I get reimbursed after a visit to the dentist? What do I have to pay myself and what does health insurance pay for? We all know the feeling when governmental agencies go through structural changes: Nobody knows what's going on. We will give you a first glimpse at what will likely positively surprise some: for a large number of dental treatments with a dentist of choice, patients will receive a significant part of their costs back. Let's take a look at how reimbursement works for a dentist visit.
Index
When is a dentist a dentist of choice?
Everything related to teeth is often a matter of trust and more often than not, people turn to dentists who are recommended to them by family and friends or to those who are simply known to offer premium service. Whenever you do not go to see dentists or dental care establishments with insurance contracts, you are dealing with so-called dentists of choice. In this case, the Austrian health insurance fund considers you a private patient and you have to pay the cost of your treatment yourself.

Important for everyone to know: The Viennese health insurance fund does not exist anymore since January 2020 and has since then been completely integrated into the Austrian Health Insurance Fund (ÖGK). Therefore, dentists who do not have active contracts with the ÖGK adhere to different fee schedules than those who have contracts and are referred to as dentists of choice. Their fees are sometimes a bit higher which is, in most cases, justified due to better service quality. However, insured patients do get at least partial reimbursement even if they go see a dentist of choice.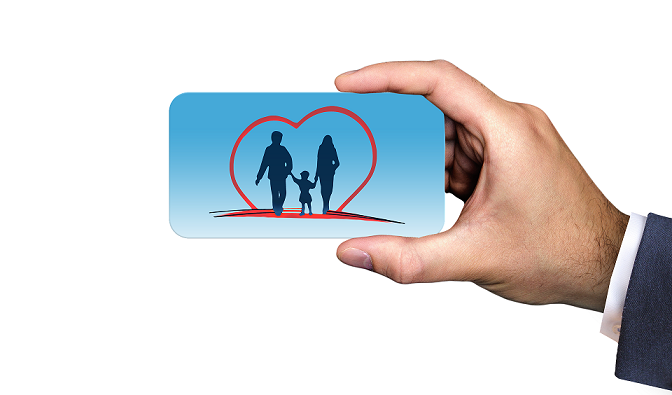 Health insurance in the form of a card: This is how you can always have your insurance by your side.
Cost reimbursement with dentists of choice
It is not a bad idea to go see a dentist you trust, even if he or she happens to be a dentist of choice. Because whoever is insured with the
ÖGK does still have a right of partial reimbursement. Under current law, patients who go see a dentist of choice can still get up to 80% of the amount that health insurance would have paid to a panel dentist for the same service. So that's still 4/5 of the

sum that a normal dentist would get from the
ÖGK

. And the best part about this: for most dental treatments, patients can file the request for reimbursement whenever they fell like it after they receive their treatment - even directly online via an electronic signature.
Which kinds of dental treatment costs are reimbursed?
Essentially: Whenever a given treatment that is performed b a dentist of choice could also be performed by a panel dentist in accordance with the treatment catalogs put together by health insurers, then those same health insurers will reimburse a part of the treatment cost. What you should keep in mind is that for some services, one can receive payment only if a request is filed beforehand.

Dental treatments are grouped into two categories based on which a patient who sees a dentist of choice may submit a request for cost reimbursement.
Preservative dental treatment: Includes repairs to a patient's existing teeth (e.g.,

amalgam fillings

,

root canal treatments

,

removal of dental plaque

, etc.) – the intent here is to preserve teeth to ensure that they remain healthy and functional.
Surgical dental treatment: Includes tooth root removal (to combat an inflammation) and the

surgical removal of teeth

(e.g.,

wisdom tooth extraction

)
Some of the larger procedures are not automatically covered by these regulations: jawline adjustments, indispensable tooth replacements (

prosthodontics

), and certain oral surgery services (e.g., jaw joint treatments/adjustments, blocking during

periodontitis treatments

) have to first be approved by Austrian health insurers. Thus, before visiting a dentist of choice who you trust for a given procedure, you first have to check with your health insurer regarding reimburse-ability of the procedure.

Though we cannot provide a complete list of all possible services right here, the dental specialty and procedure databases on our portal have much more detail on each one, including some cost estimates. Also, you can find more information about

covered services by the ÖGK

on their website. What's interesting is that restoring the basic functionality of teeth is quite enough for Austrian health insurers, as they do not pay for "pretty teeth". In other words, elective procedures, such as

dental bleachings

are not covered and paid for by insurers. So, in such cases, one might as well go to whichever dentist of choice one chooses since there won't be any reimbursement differences anyway.

With us, you may find the optimal dentist for your budget, since our novel

price check

function helps you with carefully planning ahead for your next dentist visit even from the previously difficult to estimate cost perspective.
Dental treatment reimbursement: Examples
To illustrate how reimbursement in the dental space here in Austria works, we have prepared the following helpful examples for you:

Example 1: You see a dentist of choice for a checkup, a set of

x-rays

, and a

composite filling

, which is a combination of procedures for which a panel dentist would get EUR 120. Since you went to a dentist of choice, the ÖGK reimburses you EUR 96. In other words, in no situation will you have to carry the entire treatment cost for a dentist of choice. It just takes a little longer until you receive quite a sizable part of your total cost in your bank account via a partial reimbursement.

Example 2:

Dental crowns

can, for example, get a little more expensive, yet, given that crowns are used in more severe cases, the additional cost associated with seeing a dentist of choice for his or her higher service quality may be money well spent. As a patient, one can expect about EUR 455 back from Austrian health insurers, based on a list price of EUR 725 in the
ÖGK catalog.
Note: Additional information and orientation prices are available in the

autonomous orientation fee schedule

published by the Austrian Dental Association.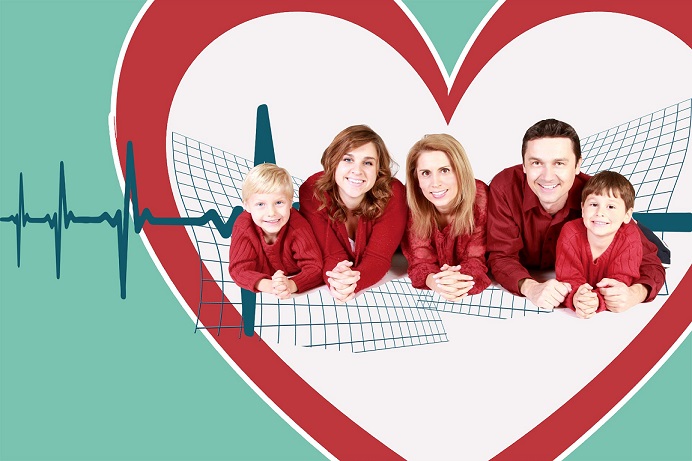 Health insurers also provide health coverage for your entire family
Professional Tooth Cleaning – Beware! Free only for adolescents!
Regardless of whether you go see a panel dentist or a dentist of choice, a professional dental cleaning is usually always a self-pay procedure. In other words, even if a panel dentist performs this procedure for you, you will still have to pay for it out of your own pocket. But there is good news for parents: for children and adolescents between the ages of 10 and 18 one professional tooth cleaning per year is free. Even better: those who wear permanent braces get even two professional dental cleanings per year for free.
How do I get an overview over costs? Which dentist is the best fit for me?
As far as the comparability of dentist costs is concerned, you have come to the best place. Our dentist database features a robust list of top dentists here in Vienna, all of whom cover most, if not all, dental specialty areas. On top of that, our price check function allows you to quickly find the best dentist for you not just from a quality but also from a pricing perspective. So take a look at our dentist list and utilize our unique UX to easily book your next dentist appointment online. With us, you can for the first time count on price transparency.

Now, obviously, affordability in the dental care space is a pretty big topic and, therefore, we will cover several other related topic in the near future:
Which costs associated with a dental visit are reimbursed by health insurers?

What is the difference between a dentist of choice and a panel dentist?

Which costs should I expect for a dental procedure?
For more interesting stories, feel free to check out the DentalAce blog and

join our online community

via a subscription right here on our web portal for free.

All the Best & see you soon, Ace!