2020 Annual Report & 2021 Outlook from the DentalAce Team
Dear DentalAce members,

As we close out this year, we from the DentalAce leadership team would like to check in with all of you - our valued members and portal visitors - and to provide you with a concise look at our annual performance for the year 2020 as well as with a preview of our expectations for 2021.


Index
In short, 2020 was a fairly unexpected year. To be exact, if someone described 2020 as an unwelcome surprise, he or she would be guilty of the understatement of the century. Nevertheless, there are positives even in this past year and we are glad that our prognosis from our

Covid-19 Update

from May 2020 for the rest of the year was more or less spot on.

First, as you will read in the following paragraphs, our platform managed to garner a significant uptick across all relevant performance measurement statistics despite the impact of the pandemic. Furthermore, we are also happy to report the successful build-out of several new and unique platform functions that visibly benefitted our members and visitors. Lastly, we were also able to see growth in terms of network reach and depth as well as in the number of dentist members on our platform.

Fortunately (or, for many of our patients, unfortunately) dental problems do not stop before Covid-19, which is why our platform managed to generate very solid gains in terms of visitor and member numbers even in the choppy up and down business environment of 2020. Of course, we are happy to have helped connect more patients and dentists und are looking towards a significantly more successful 2021.

All the Best from us ahead of time and we hope that you'll find the following annual report and outlook for next year informative and interesting.
2020: A year that will be remembered, whether we want to or not
Let us start with some good news about network reach and depth because, as we all know, the success of our platform depends on the steady inflow of competent dentist members and patient visitors. As we all can remember, the lockdowns, which are to some extent still active, essentially made all street traffic disappear in early 2020, as almost the entire local population stayed home. As a curious person, I went on a few walks through the city and can thus say with 100% certainty: the streets were really void of all life. Irrespective of that, our platform was neither affected in terms of visitor numbers, nor in terms of dentist visitors. As mentioned, luckily (or unluckily), toothache does not halt before a pandemic. This is why in the last 12 months, compared to the previous 12 months, we were able to welcome more new visitors as well as more new dentists. Particularly encouraging is the fact that, even during this unexpected year, we also managed to generate growth across all important KPIs (Key Performance Indicators), as illustrated in the following summary: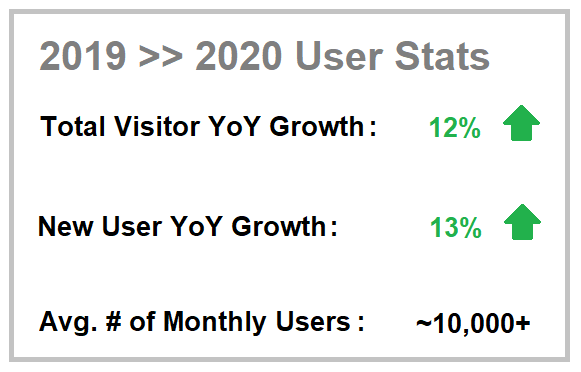 In the coming year and after the current lockdowns are lifted, we expect a constant growth across both of our user groups. Of course, we will keep a close eye on these trends and will send you another performance update similar to this one in mid-2021.
2020: A year of modernization via new platform functionalities
An additional ray of light in 2020 was the build-out of several unique functions for patients and dentists on our platform which do not currently exist in such a form on the market.

Since we have written extensive info articles and guides, as well as explainer videos about all of these new functions, we will focus exclusively on the most important success statistics and related details in the following section:
Price Check (more info about our

Price Check

and some more

Details

):

Now and with this function, patients can for the first time discuss procedure prices with dentists prior to booking an appointment with them. Though new, this function has already captured the interest of many patients, which is why over 100 dentist seekers decided to clarify procedure pricing with the dentists of their choice completely confidentially and ahead of their appointment bookings. We are happy about this excellent start into 2021 and look forward to an even higher utilization of this function in 2021.
Special Offers (more info about our

Special Offers

): With our new special offer function, dentists may now offer up to 3 packages encompassing individual or multiple procedures and thereby reach and help even more patients. Some of our dentists already put such special offers online and we are gladly looking forward to having utilization of this function increase as well in 2021.
Intro Videos (more info about our

Intro Videos

): Nowadays, an increasing number of people respond to videos and generally prefer what they can see to what they can read. To stay abreast of this trend, we rolled out our intro video function to allow our dentist members to send their potential new patients a digital hello. Personal introductions as well as a tour of individual dental practices is now no longer a fantasy

.
As already mentioned, our new functions have already garnered growing interest among our visitors, and we are looking forward to rolling out many more new functions in 2021 and after. Read on for more info on this.
2020: A year that positively stands out even from a statistical point of view, despite the COVID pandemic
In addition to the above-mentioned functions, we also gathered several other important user statistics about our platform, which clearly a continuous visitor number growth and what impact our new functions had on the performance of our members. Particularly positive here is that we not only managed to double our member count this past year but also that, after over a year of build-up, our new appointment booking count has moved into what looks like an exponential growth curve with increasing slope (i.e., growth speed) at the end of 2020: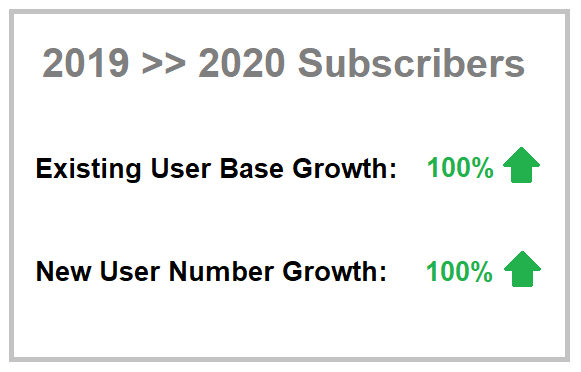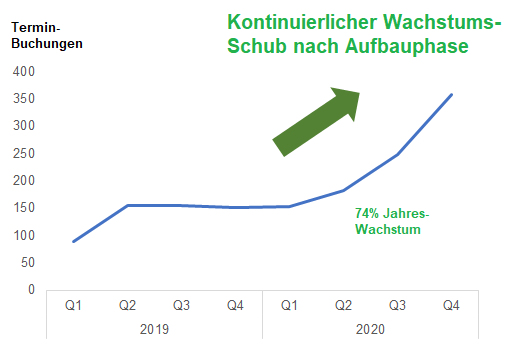 In other words: should we maintain our current growth trends, which we fully expect for 2021, our longer-term members will easily be able to consistently get 15-20 new appointments / patients per month. Definitely a significant and positive improvement from the 10-12 new bookings per month that our long-term members could gather in the previous year.
2020: A year that made subscriber success with us clearly measurable
Since we were glad to see the above-listed trends, we built out a detailed and user-friendly Analytics Suite (more info about our

Analytics

) for our dentist members and are offering it to existing and new subscribers for an additional monthly fee of EUR 15 starting on January 1, 2021. The good thing about this additional function is the ability to use the data that it makes available for a long list of uses regarding practice management and operations such as, for example, the summary and analysis of completed conversion statistics or the count of completed appointments by procedure over a given time period.

For very quantitatively oriented subscribers, we can also discuss the build-out of additional data cuts and custom-made data analysis views such as, for example, a "heatmap" that shows the most frequently requested and performed procedures within a given geographical area.

For additional questions, please reach out to us via phone at 01 9253819 and via E-Mail at dentalace@acemydental.com.
2021: A year that will score with visitors and subscribers via new functions
To conclude our 2020 annual review, we will end with our prognosis and forecast for 2021 which will be a year that, in our estimation, will see our current growth trends continue to go up and will allow us to grow our portal visitors, dentist member number, and, of course, conversion count.

The lockdowns, which we are currently experiencing, are the second round, so to say, after the first one in 2Q2020 and will likely have a significantly lower impact on our and other businesses – also because they are less restrictive in nature. Additionally, since we did not see a significant dent in our portal visitor numbers and conversion numbers during the first lockdown wave in 2020, and since dental problems do not stop because of pandemics, we do not consider Covid-19 a significant problem for our business anymore. Since we are also seeing continued openings of new practices and re-openings of existing practices in Vienna, our pool of dentist with whom we could and would like to work together is further increasing and will result in continued and more rapid subscriber influx over the next 12 months and beyond. This is precisely why we will keep our virtual doors open for 24 hours and for 7 days a week to make sure we are always there for our dentist members and dentist-seeking visitors.

With regards to function build-out, we have quite a bit planned and will keep you abreast of new developments and releases on a quarterly basis via a similar message. Many of our planned new functions are currently confidential, but what I can tell you is that the expansion of our online booking calendar for dentist members is one of our top priorities right now and we are also actively working on establishing more direct connections to other businesses in the dental care ecosystem (e.g., dental labs, traders and manufacturers of dental equipment and dental care consumer products) through our portal in an effort to make business transactions, processing, and execution significantly easier. More on that towards the end of 1Q2021.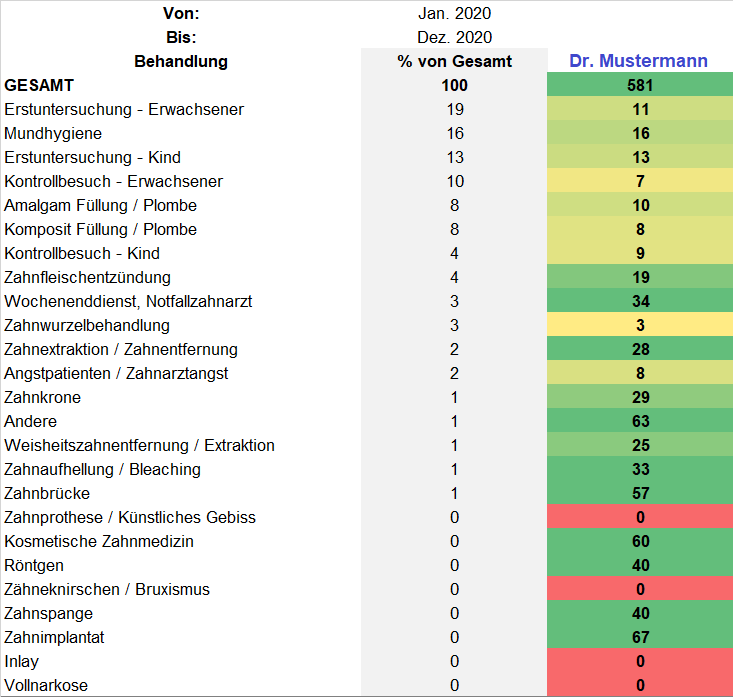 See you soon and thanks for stopping by
And in order to make the time until our next update a bit shorter, here one more brief recap of our DentalAce Value Equation for dental care specialists: 1 Year + 1000 Clicks = 100+ new Patients (more info about our

Value Equation

). This statement clearly shows you how a membership with us is beneficial for dentists and also includes links to our value calculators that allow you to estimate the payoff and potential revenue and profitability from our portal for your practice.
Enjoy your calculations and we hope to welcome you to our platform very soon!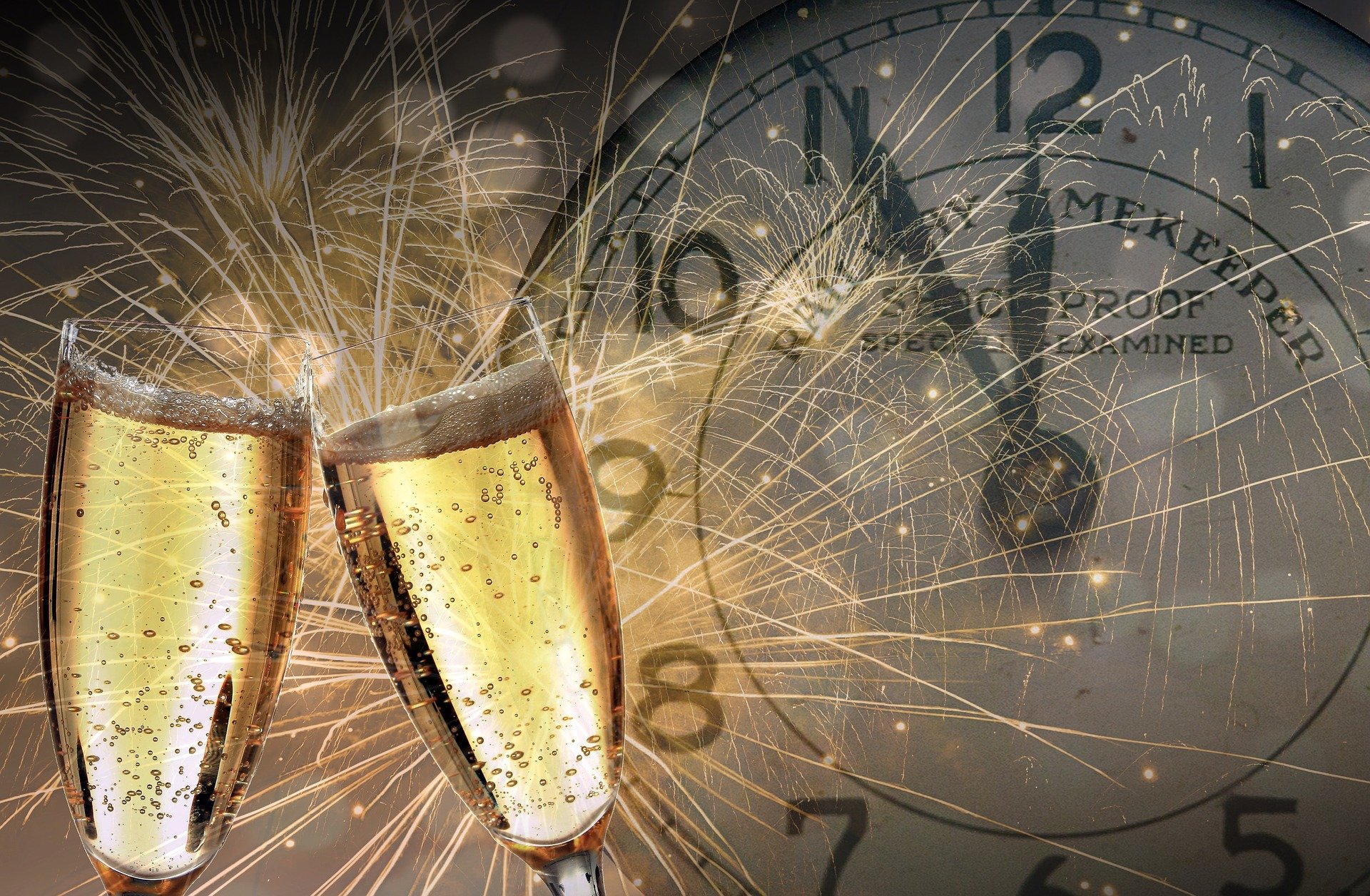 All the Best and lots of success in the year 2021.

Your DentalAce Team