Dentist Interview Number 4 with Dr. Syuzan Firat
Dear DentalAce Community,

The goal of our blog is to feature weekly real-life stories for everyone to read, enjoy, and to, hopefully, gain some useful tidbits of information about crucial topics such as the best ways to find a dentist and dental care overall.

To further this mission, this week, we're kicking off a new series of informative articles focused on interviews with our Pioneer-dentists.



Dr. Syuzan Firat

graciously accepted our invitation to become our fourth featured pioneer dentist and joined us for an interview to give us the inside scoop on how the world looks like from the viewpoint of a dentist.

For more information about Dr. Firat, her specialties, her practice in the 11th district in Vienna, or his open appointments, please keep reading this blog post and/or click

HERE

.

If you have additional questions for Dr. Firat or topic suggestions for our future dentist interviews, feel free to ping us at any time at

dentalace@acemydental.com

.

We'd love to hear from you.

All the Best & see you soon, Ace!


---




INTERVIEW WITH DR. SYUZAN FIRAT



A heartfelt Thank You from the DentalAce team to Dr. Firat for setting some time aside to sit down with us for this informative conversation!


GENERAL TOPICS

When did you first become a practicing dentist?

About 4 years ago

Did you recently open your own dental practice in Vienna?

I took over a dental practice in the 11th district in Vienna in August 2019

How would you describe your and your practice's unique value proposition to patients?
Pain-free treatment

Sufficient time for each patient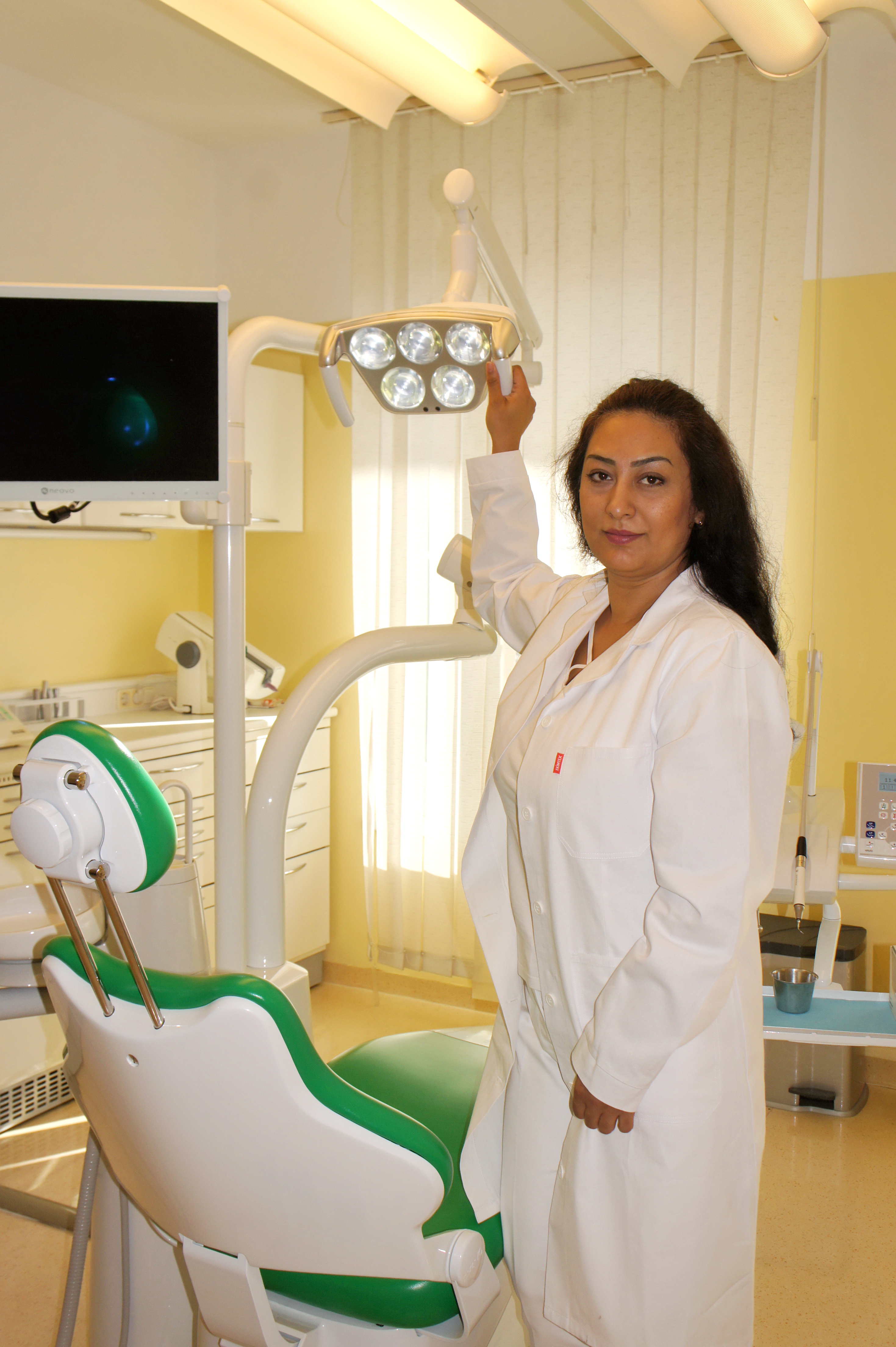 Dr. Firat in her dental practice
ABOUT PRACTICE OPERATIONS – SUCCESS FACTORS & CHALLENGES
In your opinion, what are the top-3 success factors that allow a dental practice to provide the best possible patient care?
Pain-free treatment

Sufficiently time for proper patient treatment

High-quality patient care
How do you currently communicate with new patients prior to their first appointment (e.g., phone, e-mail, social media, etc.)?
Phone

Social Media (e.g., Facebook, Instagram)
These channels suffice for now
Do you use different communication channels when conversing with existing patients vs. new patients?
No
Do you often experience last-minute appointment cancellations (e.g., on the same day)?
Yes, unfortunately, they do
Do these last-minute cancellations usually result in un-filled appointments?
Yes
How high is your interest in learning about a new method for offering these cancelled appointments to other patients?
Very high
DENTALACE – VIEWS & OPINIONS
You have been using DentalAce for several months already - please share your experiences and impressions with us:
The platform facilitates very easy and quick communication with new patients
Did you have any difficulties with using the platform?
None
Which function(s) of the platform do you find the most useful?
Quick & easy online appointment booking